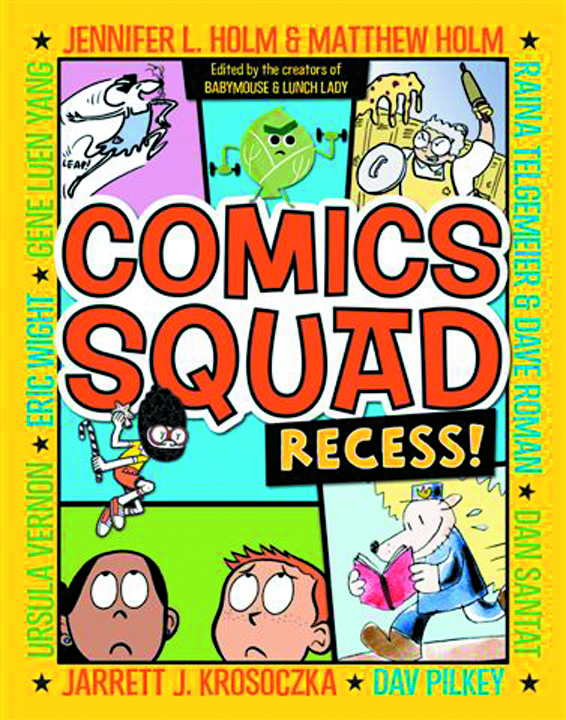 Comics Squad: Recess!
ed. by Jennifer L. and Matthew Holm, and Jarrett J. Krosoczka
Random House, 2014. 133 pgs. Comic
As is usual with anthologies, this book is a mixed bag, but everything that isn't really funny is relatively funny, and all should appeal to middle grade children. Gene Luen Yang starts things off with a bang and a snort when Daryl tries to join the Super Secret Ninja Club he hears forming up at recess. Sensing he is about to lose his life's purpose, Daryl works on his ninja skills over Winter Break only to be rebuffed in a totally different way, which he decides not to take lying down. In subsequent adventures Babymouse is consumed with a quest simply to get to
go
to recess, since she is so often (that is,
always
) in trouble. Dav Pilkey's Captain Underpants' kids, George B. and Harold H. write a "graphic novella" in support of reading, introducing their new hero, Dog Man who reads so much that he gets smarter by the minute. All these are good for big, big laughs and should have the little dudes rolling their eyes and rolling on the ground laughing their little heads off in no time at all. So much fun.